Villa Carlota
(5 bedrooms | Sleeps 14 | Silves - Algarve)
About The Villa
Villa Carlota is located in Cerro de São Miguel and stands on a hill facing the small and historic city of Silves, in Algarve. This excelent location, in the central Algarve, is near everything, namely beaches, countryside, etc. (10km from the beach).
This Villa displays a fantastic view over the city, the Arade River, as well as over the Monchique mountains. Hans Arvid Ostelius, a famous Swedish journalist and writer, after he has completed 9 times around the world, has elected this area in the 60's as the best place to live in the world, where he actually ended up to live for many years.
With 6.000m2 plot and 500m2 of building area, totally renewed, this Villa is totally fenced and displays of large gardens, lakes with waterfalls, fruit trees, kid's playground, outdoor pool, indoor heated pool up to 35ºC, outdoor heated jacuzzi (38ºC+) as well as of many outdoor living areas equipped with tables, lounges/chairs and beautiful sun hats.
This Villa offers a total of 5 rooms, 3 en-suites and 2 rooms with adjacent WC with really ample areas (which reach up to 40m2), equipped with nobler materials such as Carvalho wood, granite and marble.
It also has an extremely large living and dining room, with more than 75m2, which are fashionably decorated and equipped with high quality furniture and materials.
The Casablanca Saloon is a game room as well as an amazing tribute to the actress Ingrid Bergman and to the film Casablanca (Ingrid Bergman has visited Villa Carlota for several times in the 60's, when the house was owned by a Swedish countess), containing a pool table, a game table, an acoustic piano, and many other entertainments. In the outdoor area of Casablanca saloon you will find a large terrace equipped with BBQ, tables, chairs, lounges and sofas.
The magnificent night illumination all over the outdoor areas will provide you such a great summer nights.
Villa Carlota has been distinguished in 2nd place for the 2018
"Best Unique Holiday Home"
Award by the
European Holiday Home Association
.
Summarizing, Villa Carlota is much more than a simple holidays house. It is really an unique and gorgeous place to stay, unparalleled in Algarve, that will offer you a lot of unforgettable moments.
Legal AL license:
5254/AL
Facilities
General description
Total building area: 5

00

m2
3 ensuites + 2 bedrooms with bathrooms by side
Indoor heated swimming pool
Outdoor barbecue + outdoor dining area
Air conditioning throughout the villa
teste
teste
teste
teste
teste
teste
teste
teste
teste
teste
teste
teste
teste
teste
teste
teste
teste
teste
teste
teste
teste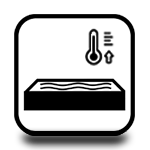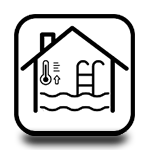 Full Details [+]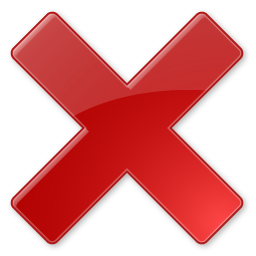 Facilities - Full details
The house
Living area with sofas + flat TV + closed fireplace
Dining area with large table and ample chairs for 10
Large balcony with views over Silves and the river with a table, chairs and lounge seats
Free broadband WiFi internet
5 bedrooms (one of them is located in Casablanca Saloon)
Air conditioning throughout the villa
Casablanca Saloon
Nintendo Wii, including karaoke
Free broadband WiFi internet
HiFi stereo with iPod, iPhone and iPad docking
Bedrooms
Total: 5 (3 of them are ensuite and the remaining 2 have its own bathroom by side)
Total capacity: 10 persons (extra beds up to 4, increasing the total capacity up to 14 persons)
All rooms are equipped with air conditioning and blackout curtains.
DOWNSTAIRS
1 twin ensuite with private bathroom and wc
1 double bedroom with private bathroom and wc by side
FIRST FLOOR
1 large master double ensuite with private bathroom and wc
1 large master twin ensuite with private bathroom and wc
CASABLANCA SALOON
1 bedroom with private bathroom and wc by side
Bathrooms
Kitchen
Electric hob with 4 rings
Coffee machine and Expresso machine
Laundry
Swimming pools and Jacuzzi
OUTDOOR SWIMMING POOL
Supporting facilities: covered terrace including electric BBQ + sink + fridge/freezer + microwave + hob with 4 rings + dishwasher + oven + tables and chairs for 10 + sofas
Swimming pool surrounding area equipped with a suspended deck platform and deck floor and artificial grass
10 individual chaise lounges
4 sun hats made of wood and canvas + 1 tatched parasol
Lounge areas with sofas, chairs and tables
INDOOR SWIMMING POOL
Temperature: up to 36ºC/96ºF
OUTDOOR HEATED JACUZZI / HOT TUB
Temperature: up to 38ºC/100ºF+
Gym
Indoor facilities
Weight training equipment and fitness gear bench
Outdoor facilities
(Intended to visit the Villa's surroundings and exercise yourself)
Gardens and outdoor areas
2 lakes with waterfalls + tropical deck platform with chairs and sun hat
Kids' playground area with swing, slide, little wooden play house and a little river
Various garden areas + fruit trees + aromatic herbs
Other facilities
TV: cable TV with international channels
Internet: Free broadband WiFi internet including in the pool area
Pets
Smoking
Location
Located 10km from the sea, Villa Carlota is located in the first row of the designated Cerro de São Miguel which, for several years, is presented as one of the most prestigious rural outskirts of the small and historic town of Silves, Algarve.
Cerro de São Miguel is one of the most beautiful hills surrounding the city of Silves, standing up in front of it, from the east bank of the River Arade, and it is sought, populated and appreciated for decades by Scandinavians who, seeking to distance themselves from their rigorous climates, here found the ideal "refuge".
Although situated near the town of Silves, this hill is inserted in full Algarve countryside and offers an extremely quiet, relaxing and friendly atmosphere, where the little bustle of the little sleepy town is not felt.
On the other hand, the urban planning of the first line of Cerro de São Miguel provides to Villa Carlota a high level of privacy in relation to the few neighbor villas.
All these features contribute to and define the magnificent framework that enjoys Villa Carlota, unmatched throughout the Algarve region, beyond doubt, allowing enjoy a breathtaking view of the entire city of Silves and the River Arade, able to steal your breath away for a few seconds.
If you think that's all, think again, because in the horizon you can still see the Monchique Mountains, considered one of the most beautiful charms that Algarve's nature has to offer.
Villa Carlota also enjoys a high level of road access, standing just 4 minute from the highway (A22 - Via do Infante) and 7 minutes from the EN 125.
Arrive and park your car in the fabulous beaches of the central/western Algarve does not take more than 15-20 minutes. If you prefer, you can also choose to take your family and friends to one of the three famous water parks close to the villa, a task that you will peacefully do in about 10-25 minutes.
On the other hand, if you are a golf lover, you can't find a better place to put into practice your sporting passion in one of the 6 golf courses that are within 2/9km away from the villa.
"Last but not least," the trendy nightlife of the Algarve is also ensured in about 20 to 35 minutes, whether you seek Praia da Rocha and Alvor or Albufeira and Vilamoura.
In short, Villa Carlota boasts a rare and unique location, being able to combine and provide a wonderful and extraordinarily delicate balance between countryside and city, beaches and golf courses.
Address:

Villa Carlota
Cerro de São Miguel, Lote 10
8300, Silves
Algarve - Portugal
GPS Coordinates:

37º10'58.33"N
8º26'16.34"W
Distances [+]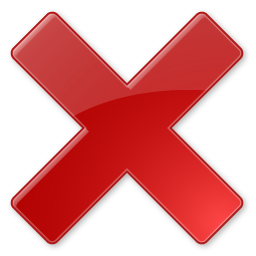 Location - Distances
General
Beaches
Armação de Pêra: 17km/15min
Praia da Rocha/Alvôr - 18km/16min
Golf
Pestana Silves Golf: 2km/2min
Oceanico Faldo Course: 10km/8min
Oceanico O'Conor JNR: 10km/8min
Vale do Milho Golf: 12km/9min
Vale da Pinta Golf: 9km/7min
Gramacho Golf Course: 9km/7min
Shopping Centers
Aqua (Portimão): 16km/15min
Algarve Shopping (Albufeira): 25km/20m
Water Parks
Other
Local shopping (Silves): 0.8km/1min
Prices
Rates
01/SEP/2018 - 15/SEP/2018
€ 471
€ 3 295
16/SEP/2018 - 30/SEP/2018
€ 442
€ 3 095
01/OCT/2018 - 31/OCT/2018
€ 371
€ 2 595
01/NOV/2018 - 20/DEZ/2018
€ 171
€ 1 195 (*) (**)
20/DEC/2018 - 27/DEC/2018
€ 285
€ 1 995 (**)
27/DEC/2018 - 03/JAN/2019
€ 342
€ 2 395 (**)
03/JAN/2019 - 31/MAR/2019
€ 175
€ 1 230 (*) (**)
01/APR/2019 - 12/APR/2019
€ 308
€ 2 160
13/APR/2019 - 30/APR/2019
€ 337
€ 2 365
01/MAY/2019 - 31/MAY/2019
€ 367
€ 2 570
01/JUN/2019 - 15/JUN/2019
€ 441
€ 3 085
15/JUN/2019 - 30/JUN/2019
€ 470
€ 3 290
01/JUL/2019 - 08/JUL/2019
€ 736
€ 5 150
08/JUL/2019 - 24/AUG/2019
€ 823
€ 5 760
24/AUG/2019 - 31/AUG/2019
€ 764
€ 5 350
01/SEP/2019 - 15/SEP/2019
€ 485
€ 3 395
16/SEP/2019 - 30/SEP/2019
€ 455
€ 3 185
01/OCT/2019 - 31/OCT/2019
€ 382
€ 2 675
The mentioned prices are for groups up to 6 persons. For each person above 6 and up to 14, it is charged 150 €/week.
Preferred changeover day:
Saturday (may be flexible depending on season/circumstances).
Incomplete week bookings
(different than 7 or 14 days for instance): Not always possible. It depends on season and other circumstances. Please enquiry to be check possibility.
Security deposit:
€ 800 applies to safeguard the event of any breakages or damages incurred during the stay.
(*) Prices up to 4 persons. For each person above 4 and up to 14, it is charged 150 €/week.
(**) The heating of the indoor swimming pool and jacuzzi is however not included for the months of November to March. An extra of € 250 per week is charged in those months if the heating of the swimming pool and jacuzzi is wanted.
- The prices include water, electricity, garden and pools maintenance, linen and towels, pool towels, mid-week change of towels, weekly cleaning and indoor swimming pool and jacuzzi heating.
- Children up to 2 years old inclusive are free (free of charge applies up to a maximum of 2 children).
- It is possible to add up to 4 extra beds, increasing the total capacity of the Villa up to 14 persons.
Availability
1

2

3

4

5

6

7

8

9

1

0

1

1

1

2

1

3

1

4

1

5

1

6

1

7

1

8

1

9

2

0

2

1

2

2

2

3

2

4

2

5

2

6

2

7

2

8

2

9

3

0

3

1
1

2

3

4

5

6

7

8

9

1

0

1

1

1

2

1

3

1

4

1

5

1

6

1

7

1

8

1

9

2

0

2

1

2

2

2

3

2

4

2

5

2

6

2

7

2

8

2

9

3

0

3

1
1

2

3

4

5

6

7

8

9

1

0

1

1

1

2

1

3

1

4

1

5

1

6

1

7

1

8

1

9

2

0

2

1

2

2

2

3

2

4

2

5

2

6

2

7

2

8
1

2

3

4

5

6

7

8

9

1

0

1

1

1

2

1

3

1

4

1

5

1

6

1

7

1

8

1

9

2

0

2

1

2

2

2

3

2

4

2

5

2

6

2

7

2

8

2

9

3

0

3

1
1

2

3

4

5

6

7

8

9

1

0

1

1

1

2

1

3

1

4

1

5

1

6

1

7

1

8

1

9

2

0

2

1

2

2

2

3

2

4

2

5

2

6

2

7

2

8

2

9

3

0
1

2

3

4

5

6

7

8

9

1

0

1

1

1

2

1

3

1

4

1

5

1

6

1

7

1

8

1

9

2

0

2

1

2

2

2

3

2

4

2

5

2

6

2

7

2

8

2

9

3

0

3

1
1

2

3

4

5

6

7

8

9

1

0

1

1

1

2

1

3

1

4

1

5

1

6

1

7

1

8

1

9

2

0

2

1

2

2

2

3

2

4

2

5

2

6

2

7

2

8

2

9

3

0
1

2

3

4

5

6

7

8

9

1

0

1

1

1

2

1

3

1

4

1

5

1

6

1

7

1

8

1

9

2

0

2

1

2

2

2

3

2

4

2

5

2

6

2

7

2

8

2

9

3

0

3

1
1

2

3

4

5

6

7

8

9

1

0

1

1

1

2

1

3

1

4

1

5

1

6

1

7

1

8

1

9

2

0

2

1

2

2

2

3

2

4

2

5

2

6

2

7

2

8

2

9

3

0

3

1
1

2

3

4

5

6

7

8

9

1

0

1

1

1

2

1

3

1

4

1

5

1

6

1

7

1

8

1

9

2

0

2

1

2

2

2

3

2

4

2

5

2

6

2

7

2

8

2

9

3

0
1

2

3

4

5

6

7

8

9

1

0

1

1

1

2

1

3

1

4

1

5

1

6

1

7

1

8

1

9

2

0

2

1

2

2

2

3

2

4

2

5

2

6

2

7

2

8

2

9

3

0

3

1
1

2

3

4

5

6

7

8

9

1

0

1

1

1

2

1

3

1

4

1

5

1

6

1

7

1

8

1

9

2

0

2

1

2

2

2

3

2

4

2

5

2

6

2

7

2

8

2

9

3

0
1

2

3

4

5

6

7

8

9

1

0

1

1

1

2

1

3

1

4

1

5

1

6

1

7

1

8

1

9

2

0

2

1

2

2

2

3

2

4

2

5

2

6

2

7

2

8

2

9

3

0

3

1
1

2

3

4

5

6

7

8

9

1

0

1

1

1

2

1

3

1

4

1

5

1

6

1

7

1

8

1

9

2

0

2

1

2

2

2

3

2

4

2

5

2

6

2

7

2

8

2

9

3

0

3

1
1

2

3

4

5

6

7

8

9

1

0

1

1

1

2

1

3

1

4

1

5

1

6

1

7

1

8

1

9

2

0

2

1

2

2

2

3

2

4

2

5

2

6

2

7

2

8

2

9
1

2

3

4

5

6

7

8

9

1

0

1

1

1

2

1

3

1

4

1

5

1

6

1

7

1

8

1

9

2

0

2

1

2

2

2

3

2

4

2

5

2

6

2

7

2

8

2

9

3

0

3

1
1

2

3

4

5

6

7

8

9

1

0

1

1

1

2

1

3

1

4

1

5

1

6

1

7

1

8

1

9

2

0

2

1

2

2

2

3

2

4

2

5

2

6

2

7

2

8

2

9

3

0
1

2

3

4

5

6

7

8

9

1

0

1

1

1

2

1

3

1

4

1

5

1

6

1

7

1

8

1

9

2

0

2

1

2

2

2

3

2

4

2

5

2

6

2

7

2

8

2

9

3

0

3

1
1

2

3

4

5

6

7

8

9

1

0

1

1

1

2

1

3

1

4

1

5

1

6

1

7

1

8

1

9

2

0

2

1

2

2

2

3

2

4

2

5

2

6

2

7

2

8

2

9

3

0
1

2

3

4

5

6

7

8

9

1

0

1

1

1

2

1

3

1

4

1

5

1

6

1

7

1

8

1

9

2

0

2

1

2

2

2

3

2

4

2

5

2

6

2

7

2

8

2

9

3

0

3

1
1

2

3

4

5

6

7

8

9

1

0

1

1

1

2

1

3

1

4

1

5

1

6

1

7

1

8

1

9

2

0

2

1

2

2

2

3

2

4

2

5

2

6

2

7

2

8

2

9

3

0

3

1